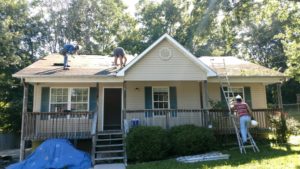 The East Tennessee Housing Development Corporation is committed to helping home buyers own a home that is affordable.  We specialize in rehabilitation of existing housing, as well as new construction.  We have funds to provide homeownership opportunities for families and individuals throughout Knoxville and Knox County.
Mentoring for Home Ownership
Not sure if you are able to buy a home? The first step is asking for our help. We will work with you to determine if you  already qualify to buy a home and identify assistance that is available. If you are not ready yet, we will help determine what steps you need to take and walk through the entire mortgage qualification process with you. We will educate you about buying and owning a home, and continue to work with you one on one on your pathway to Home ownership.  When you are ready, we will help identify a suitable home for our organization to purchase and rehab for you or lot to build on.  We  continue to assist throughout the closing process and beyond.
Newly Rehabilitated Homes
We can work with you to find a home  in Knox County that will meet your family's needs. Our experienced group of professionals will rehabilitate the home for you to purchase.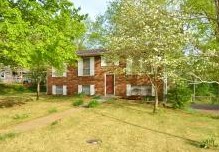 Down Payment and Closing Cost Assistance:
We are able to assist our buyers with excellent financing packages that can help make monthly mortgage payments reasonable for families.  Through various City and Bank programs, we have options for both down payment and closing cost assistance make this available to every new homebuyer.
Since 2011, ETHDC has secured or directly provided $418,265  in down payment and closing cost assistance on behalf of our home buyers. 
Qualifications:
Our homes are available to home buyers that have a steady source of income, good bill payment histories and fall within certain income guidelines, based on family size.  Below is the current income guidelines for Knox County:
| | |
| --- | --- |
| Household Size | Income at or below: |
| 1 | $45,750 |
| 2 | $52,250 |
| 3 | $58,800 |
| 4 | $65,300 |
| 5 | $70,550 |
| 6 | $75,750 |
|  7 | $81,000 |
For more information and to see if you qualify, call our office at 865-281-3130 or email us at jimswink7@gmail.com